The kitchen is not just a place we use for cooking. It is also where we dine with our families while we are talking about the updates of the day. As it serves so many purposes, the space must be designed properly to be as functional as possible. After all, you don't want the heart of the home to look bad or be difficult to use.
You can always make kitchen updates when a kitchen is unsuitable for your needs. At the same time, you might be worried that your budget is not enough to cover all of the costs.
Fear not, because we're about to give you some ideas for inexpensive updates for your kitchen.
Change the Light Fixture
Something as simple as a new light fixture can be enough to change the whole look and feel of the kitchen. The more lighting you have, the better you'll be able to work in your kitchen.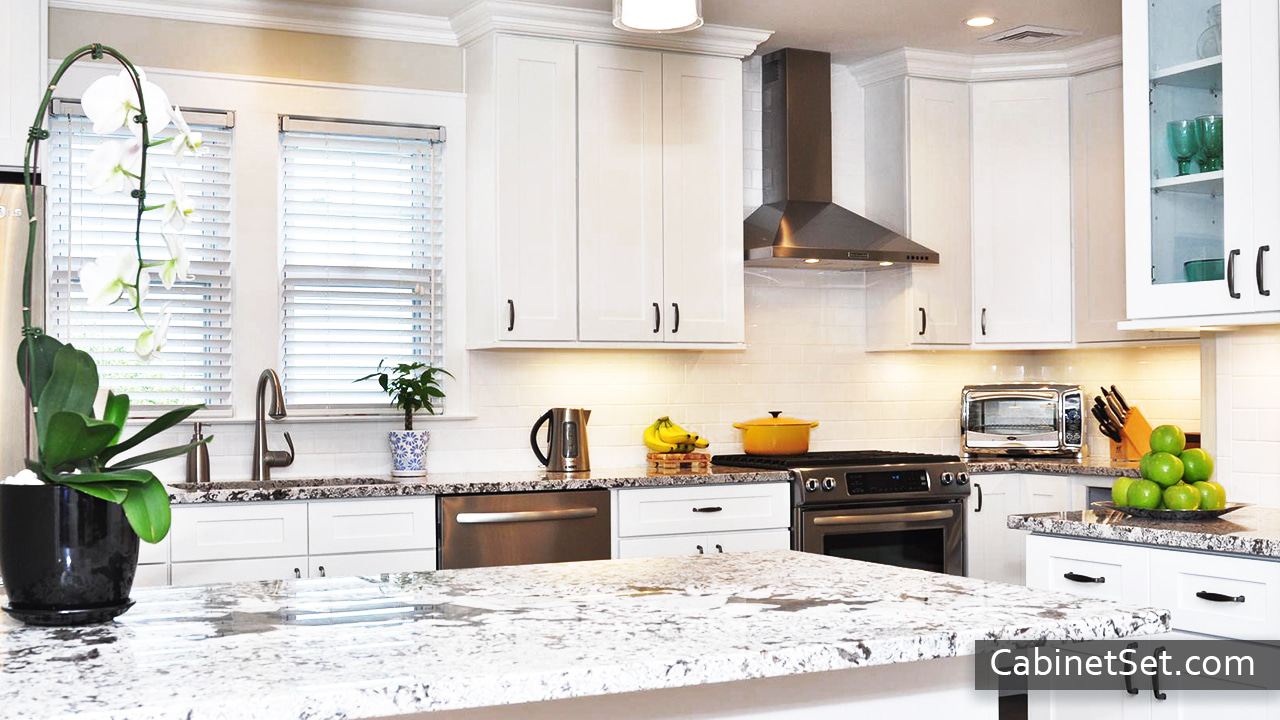 It's also important to choose a suitable light fixture instead of going for a random one.
"There are some great bargain task lighting available online," says Sherry Holmes from Make It Right. "Don't be afraid to get a bold, statement lighting fixture and make it the focal point of your kitchen. Try to find one that matches the existing hardware on your kitchen cabinets. It can make a huge difference in a kitchen. Look for deals online or in big box stores."
Repaint Your Kitchen
Did you know that simply adding a new coat of paint can make a huge difference in your kitchen? It can not only bring its shine back, but it will also make it cozier. And the best thing about this is that it's also very cheap.
When the space is dark, you can go for a lighter color. White is a classic. This will invite more light into your room and ensure you have better visibility.
However, if white is not for you and the kitchen is already painted in this shade, you can go a bit on the darker side or choose a bright color.
"Even a fresh coat of your existing paint color can help to hide the inevitable scuffs, scratches, splashes, and more that tend to happen in such a busy part of the house," says Kirsten Risponi from Property Nest. "You can also try painting a fun accent wall to transform your space with a bright pop of color without needing to paint every single wall."
Consider a Backsplash
It might not seem like much, but a backsplash can have a huge impact on the overall look and feel of your kitchen. It adds more personality, and it also complements the existing design.
For a pocket-friendly backsplash, you can go for wainscoting panels. At the same time, you can have some fun with a nice ceramic tile pattern. The latter is especially great if your kitchen is smaller. With these ideas, you can rest assured that everyone will compliment your improved cooking area.
Add a New Faucet
Increasing the functionality of the kitchen should be your priority. Therefore, if your space has older faucets that don't work well anymore or that don't complement the sink design, you can switch them for better ones.
"From taller faucets to modern shapes and fancy finishes, there are plenty of options to choose from that will give you the features you need at a price point you like," says Kirsten Rispoli on Property Nest. "Plus, many newer faucets are designed with features to enhance functionality, making both cooking and cleanup run smoother."
Invest in Nice Decorations
If you're just looking for some slight touches, you can buy new decorative pieces for your kitchen. For instance, you can go for copper pans and pots or add a painting on one of the walls. Similarly, you can look for an antique rack or mirror.
Make sure to choose something that fits the design of the kitchen.