Before selling their home, many homeowners decide on remodeling to improve ROI. The bathroom often proves the most challenging room to address. With the right upgrades, sellers can see up to a 70% return on their investment.
The only condition is to make safe and smart modifications that would appeal to the buyers. If you are planning a bathroom remodel, here are a few ROI-maximizing moves you can make.
Use Natural Stone for Flooring
The condition of the floor can leave a great impact on the buyer. To improve ROI during the remodeling process, you should check the floors for cracks, discoloration, and indentations. It is essential that you choose water-resistant flooring, as bathrooms can gather a lot of humidity.
Porcelain and ceramic tiles are always a safe choice. Natural stone is also a favorite option for many homeowners. For a budget ROI-improving remodeling option, vinyl tile and sheets are great alternatives. They are water-resistant and can be obtained even in stone patterns.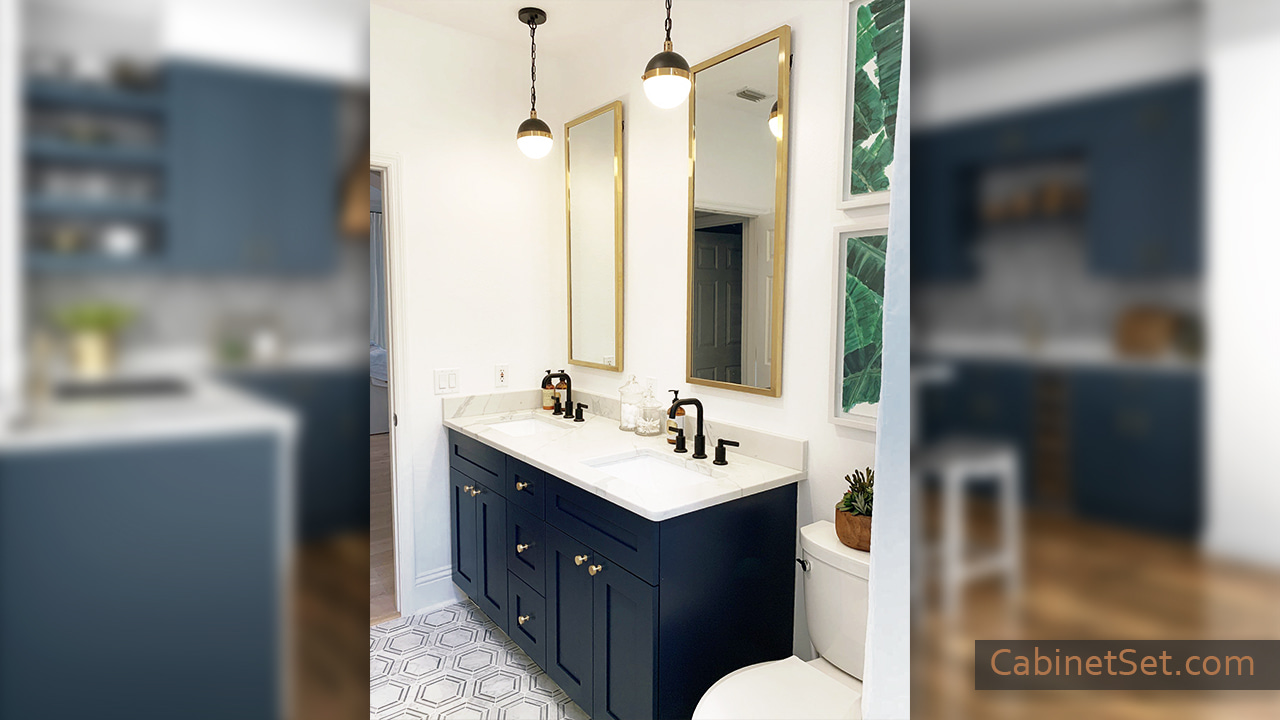 Paint in Slightly Darker Hues
Light, neutral colors have been a standard for ROI improvement for a long time. They remain the same to this day. That being said, people are embracing darker hues, due to the elegance they suggest. Blues and grays are very popular in bathrooms, increasing their appeal and improving the chances of a potential sale.
"While cool, neutral wall colors like tan and light blue are still popular, we're seeing a notable shift in home design where pops of color - particularly in darker hues of blue and gray to even black - are becoming increasingly popular," says Kerrie Kelly, a home design professional at Zillow.
Slab countertops are very popular nowadays, especially in the bathroom. More and more people are looking for a spa-like environment, something that can be visually achieved with the right materials.
Porcelain slabs are durable and often inexpensive, making them a good addition to your bathroom. They are also low-maintenance materials, with the ability to preserve a new look for years. Such an addition to your bathroom will increase the ROI of your home.
Updating the backsplash is a simple yet effective ROI-increasing move. The right pattern and material can offer a sleek look, improving the value of your home.
Ideally, you should stay away from bold colors. Not every home seeker appreciates the WOW factor. Neutral shades of grey or cream should be your main focus, along with straight or elegant lines. Natural stone is often preferred by people looking for a home.
A well-lit home can leave a good impression on people coming to visit. An efficient way to improve ROI during your bathroom remodeling efforts is to change the lighting. Sconces can give the space a high-end look. They can also be integrated into a variety of places, such as the mirror or the ceiling.
"Nothing enhances a space more than a thoughtful lighting plan," says New York City interior designer, Michael Wood. "It frees the light from a single illumination point, in a similar fashion to a task lamp," he adds. With sconces, the lighting is less harsh and improves room aesthetics.
Create a Universal Design
Many homeowners feel tempted to create special designs in their bathrooms. They are aiming for the spa design, with various additions or removals. Toilets are placed in odd places within the bathroom and shower areas are redesigned to fit a certain aesthetic.
Special designs may attract the younger generation but may not appeal to older individuals. People are looking for a layout they are familiar with. They do not want to spend more money on renovations to make the bathroom more functional. Prioritize universal layouts to improve ROI.
If you have a bathroom with a single sink, a double sink can be a good upgrade. Buyers are looking for homes with double vanities in the bathroom, as this can save time and maximize efficiency. There are plenty of places where you may buy a pre-fabricated dual vanity at a low price.